Venice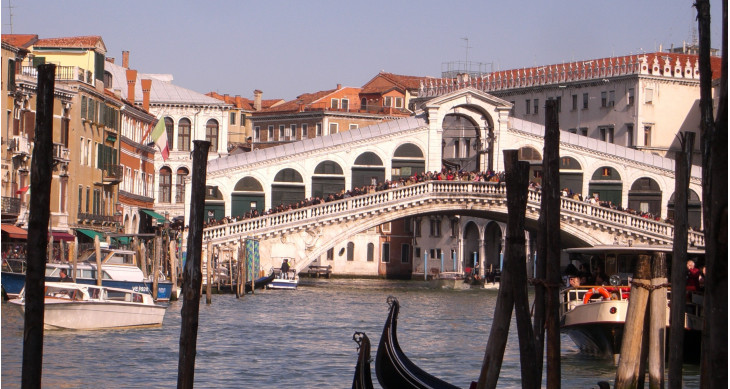 Venice is the main city of Veneto and of the north-eastern Italy, provincial and regional capital. It is UNESCO World Heritage Site.
The city is located together with many small islands in the Lagoon of Venice, in the north-western part of the Adriatic Sea. The city counts 268,993 inhabitants, of which around 60,000 in the city proper, around 176,000 in the mainland cities of Mestre and Marghera and in the surrounding villages and about 31,000 in the various islands of its lagoon.
The city is very large and divided, there are about ten different dialects. Historically named "la Serenissima" or "la Dominante", it has been the capital of the Republic of Venice for more than a millennium.
In the heart of the Serenissima you can breathe the history and the power that have passed this city, elements well represented by the Basilica of San Marco: coloured gold and covered with mosaics that tell the history of Venice, together with the wonderful bas-reliefs that depict the months of the year.